Apparently there is an entire industry out there built on wishful thinking.  Who knew?
Some folks believe that the number 8 is a magical and that invoking wishes on the number 8888 is about as magical as you can get.  Why not eight 8s or 8 eights?  Who knows?
There is a website that claims to grant real wishes.  I will not give the link since I am not sure I like the vibe coming off it but if you are in a wishing mood, Google it.
***
***
***
***
****
***
How to Prepare for the End of the World
***
How is the End Of the World Working Out for you?
***
11.11.11 and the Angelic Armageddon Apocalypse
***
1)  Black-eyed Peas
2) Fireworks
3) Eat
4) Waltz
5) Wear White
6) Drink
7) Ice Fishing
Party
9) Feast
10) Wear New Clothes
11)  Watch the ball drop
How you celebrate the New Year depends on your heritage and your cultural traditions.  Some try to scare away last year's demons , others drink or eat away the old and toast the new.  Some kill the Kitchen God–again.
Some do new things for a new year.  Wearing new clothes for instance.
People like to gather together and toast to the new beginnings and to declare that the coming year will be great!
If there are a lot of church bells thereabouts people will ring them.
As long as you are coming together with family and friends eating a meal together will be in vogue.
Some welcome the New God and say goodbye to the old one.
Some repent of the foibles of the old year.
Some stay up to see the first sunrise of the new year.
In some places a simple piece of food like a grape is eaten ritualistically.
Some put charms or money in food because apparently it is good luck to break a tooth.
In many cultures people hide, seek, or wear coins or coin-like objects to attract wealth in the new year.
Drinking Champagne is often considered appropriate when the clock strikes 12 on New Year's Eve.
Dancing the old year away is a common practice.
Some of the Northern European countries spend New Year's Eve being cold.  Very cold.
Drinking toasts to the New Year is almost universal.  What you drink isn't.
Some wear red underwear—-to be lucky at love in the New Year.
Some think about what they want in the New Year and then practice sympathetic magic to get it.   Want to travel: pack your bags.  Want to get rich:  wave about one bill of large denomination.
Giving and getting money goes over well.
Finally you can stay home and avoid the drunks and also avoid those scary Northern Europeans with their icy stares.
***
***

* 
*



*




*



*




*



*



*




*



*




*



*



*


*



*



*



*



*




*


*



*
How to Get Your Prayers Answered
How to Have Your Wishes Granted
How to Find a Magic, Silver Bullet Cure-All
*****
 We should all wish and pray for the same thing.  Surely the Gods in their collective wisdom will grant us our wishes and prayers.  However we live in a world where a madman in North Korea threatens to blow us up on a daily basis and some people think more of their dogs then they do of other people .  How can we all agree on what to pray and wish and hope for?
Do you like being sick?  Would you like to catch a disease and die?  Would you like to be sick when you grow old live every moment in pain?  The funny thing is:  No one wants these things for themselves.  Everyone wants themselves and their children and their parents to be strong and healthy all their lives.  So there is something we all want.  There is something everyone prays for.  There is a wish that is everyone's heart's desire.  Good health.   And certainly everyone should wish for and pray for not only good health for himself but for everyone on earth.  You do know if you are going to catch a deadly, communicable diseases it's going to come from someone else.  If no one one has a disease, you can't catch it either.
We could all just sit around hoping, wishing and praying for good health or we could realize something.  God has no other way to accomplish miracles or answer prayer except us.  Most of us do not encounter powerful, planet destroying supernatural forces in our daily lives.  For most of us, all of the good and the bad that comes into our lives comes from other people.  What this means is that we are the answers to our own prayers and we are what we are wishing for.
As a practical matter what this means is that the good health that we were wishing and praying  would become a world wide phenomenon is something we will have to do for ourselves. 
As an example, ask your self if you want better health care or better health.  With better health care you get to stay just healthy enough to be a vehicle to carry diseases from one place to another.  With better health, all diseases are cured.  If there are no diseases you have to be healthy.
Along with wishing and praying, talk to you family, friends, pastor, political representatives and make sure everyone knows that you think instead of having a military industrial complex wasting money and looking for newer and faster ways to kill people, you want your tax dollars and your philanthropy dollars to be spent on curing all diseases, illnesses, and ailments.
Be the cure by accepting nothing less than the cure.  We do not need more managed death.  Let the germs die.  We want to live! 
Let us wish and pray to cure all illnesses, sicknesses, injuries and ailments.  Let us praise and support all efforts that lead to cures and turn our backs on all who would waste money on other spreading various forms of death. 
It is given to this generation to be the healers of the world.
In many major religions healing is considered a sacred miracle from God.  Be the miracle.
Don't treat it, cure it!
*****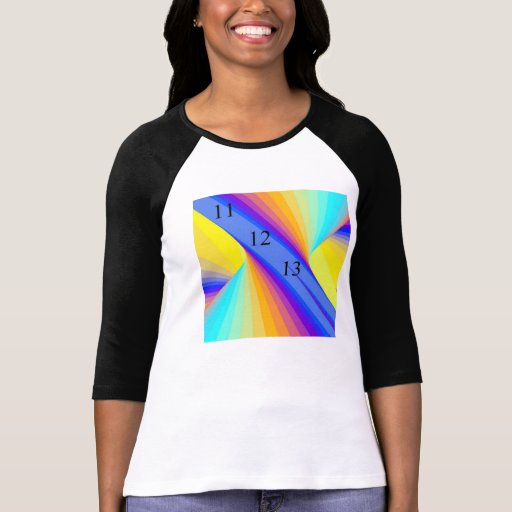 Save
Save
Save
Save
Save